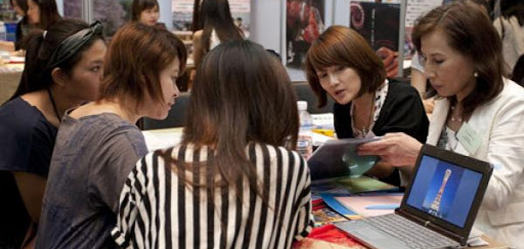 Attending an international job fair can be stressful, but job expos are an excellent opportunity to incorporate in your search for an international teaching job in Thailand. They open up opportunities for your job search and are great start in your search for a teaching job abroad.
Here some tips to help you survive an international school job search in Thailand
Check the organizers website.
Before you sign up for a session, it is important to have a look at the organizer's website before the sign up time for any changes in vacancies.
Where possible, Thailand expo2010 advises that you check out the school's website to update yourself with the programs that are on offer. Find out exactly where the schools are located, what extra-curricular activities they offer and their accreditations. This will help you know whether you are a perfect match for the job.
Carry several copies of your Curriculum vitae
Your CV is what will get you into your desired international school. These extra copies will be given to school recruiters at the expo. You will also notice that some schools will also put up vacancies that you hadn't seen on their websites. Your extra CVs will come in handy as you can apply to those vacancies immediately.
Be ready to stand in long queues.
A school that has a long queue is a great indicator that it is a good school where a lot of teachers want to work. This also means that the competition will be tougher, but it will be worth it if you land the job.
Use the time on queues to collect more information
International school teachers attend this teaching job expos because they are a good source of information. Make use of that time you are in the queue to strike conversations with recruiters. Ask them any questions you may have because they are the best source of knowledge.
Conclusion
The most important thing when teaching in an international school in Thailand, is to get a school where you are comfortable. You also need to pick a school that is in a place that has activities you love to do after work. Thailand has so much to offer in terms of leisure activities.
If you want quality education for your kid, The American School of Bangkok is the best for you.